"To be a sustainable, dynamic, socially responsible co-operative that provides a lifetime of personal, quality and meaningful support to our members and their communities."
"To provide exceptional member value where people are excited to be a part of what we represent and provide."
• Our actions will be of the highest integrity. We will listen to member needs delivering an exceptional experience that generates member confidence.
• Our members will benefit from our guidance. We will be leaders in assisting them to achieve financial success by delivering personable and knowledgeable solutions.
• Our employees and our members are our champions. Our credit union will grow through the engagement of our members and our employees demonstrated through positive attitudes, interactions and learning.
• Our services are convenient to access and easy to use. Banking is stressful, Compass Credit Union is not.
• Our leadership will be seen through the values-based decisions that we make that are in the long-term best interests of our members and the credit union. We have over 67 years of success on which to build.
A group of 10 employees of Canadian Pacific Railways (CPR) saw a need for a financial institution that would assist individuals that the banks would not help. That is how, in 1952, the Brandon Terminal Credit Union Society Limited was born! The first office was located in the CPR terminal in Brandon.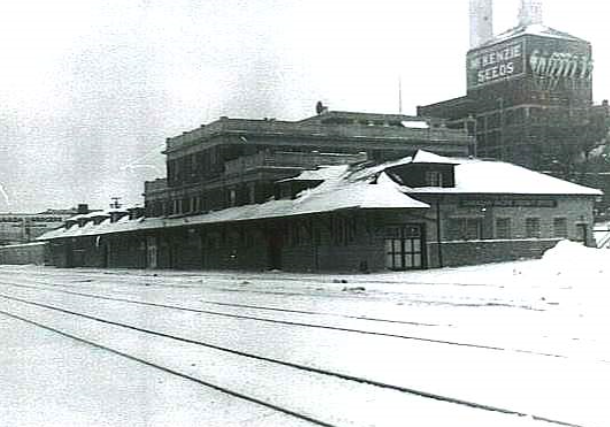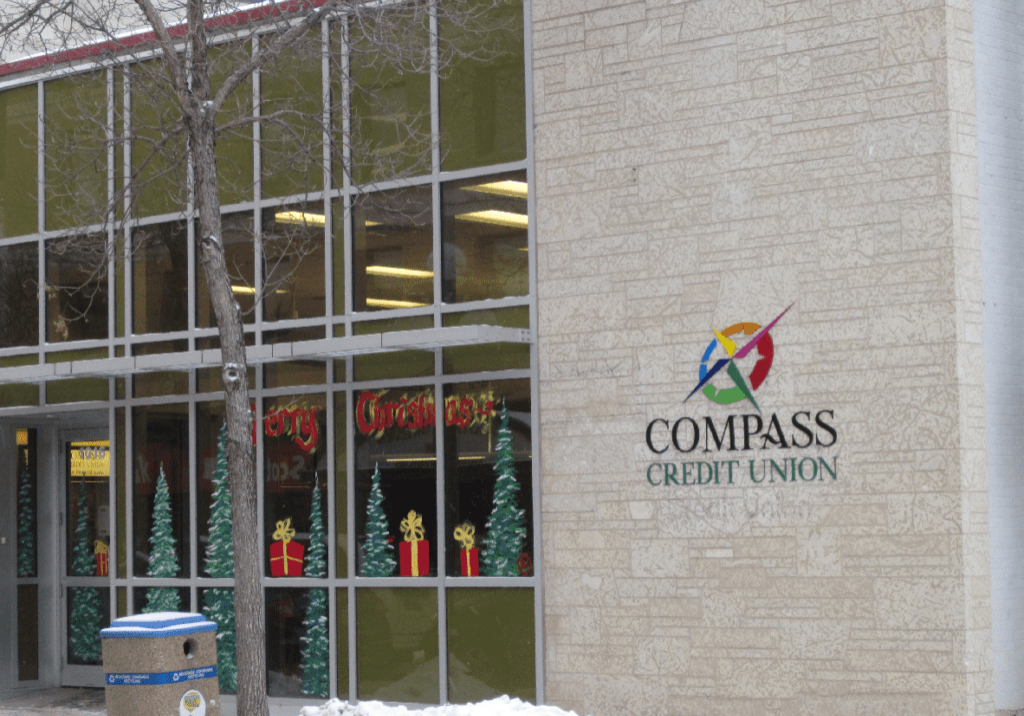 In 1974, the credit union moved to its current location at 1016 Rosser Avenue in downtown Brandon. In 1999, a major renovation was undertaken to add on to that location as well as 24hr ATM installed at the Rosser Avenue branch
Through the years, amalgamations saw Compass Credit Union acquire the assets of the following Brandon credit unions:
Brandon Civil Servants (1978)
St. Hedwigs (1984)
Brandon United (1986)
Brandon Mental Hospital employees (1988)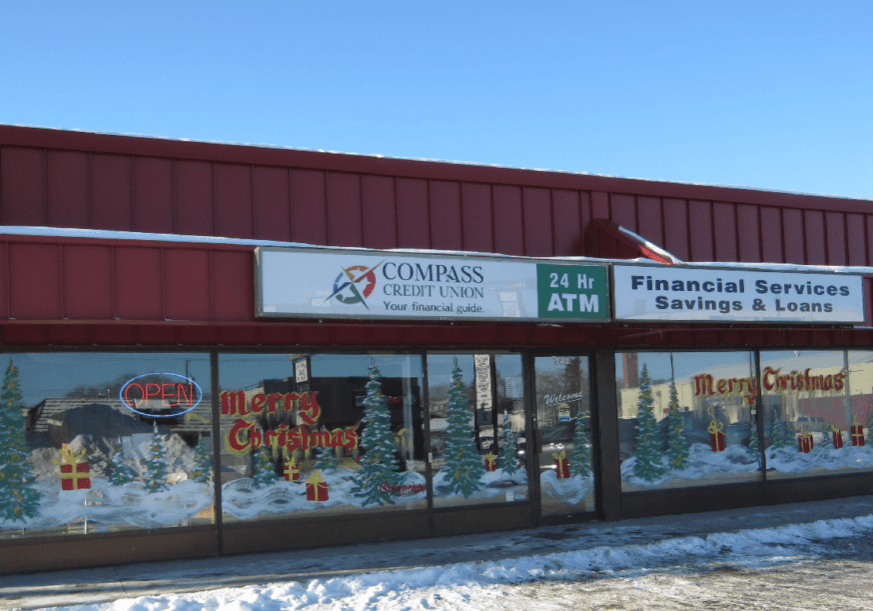 In 2002, our growth continued with the addition of a second branch at the Thomas Mall, located at 742-18th Street. In 2018, formerly named Crocus Credit Union (Brandon) amalgamated with Erickson Credit Union
Erickson Credit Union was founded by a handful of people in the spirit of community growth and co-operation. At a cost of $5 per share, 10 local residents purchased one share each and their investments provided the initial assets for a banking institution and Erickson Credit Union was incorporated September 2, 1952.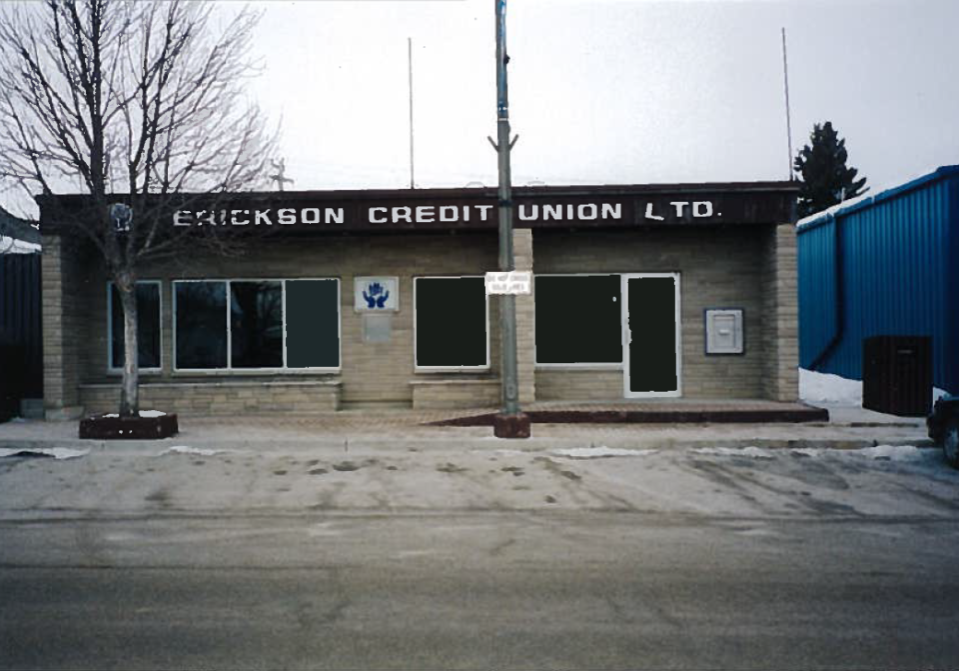 By 1964, there were approximately 100 active members and the Credit Union had outgrown the office shared with the Co-op store. The Credit Union office was moved to its own building and full service was provided to the membership. Continued growth of the membership over the next few years necessitated even more office space and better business surroundings for the Erickson Credit Union. In 1968, a new building was constructed to house what was now a recognized community banking service.
By 1972 the membership had blossomed to five hundred and fifty and the new office was expanded and renovated further in 1977-1978. The early 1980's, branch offices were operated in Wasagaming as well as Onanole.
In 2001, again due to the growth of the Credit Union, a new building was constructed at 24 Main Street. In the 60 years of its existence, the Erickson Credit Union has moved from a farm kitchen with staff of one to its present location with a staff of ten. Membership has grown from 10 charter members to over 1,700 in 2017.